PES (Power & Energy) Chapter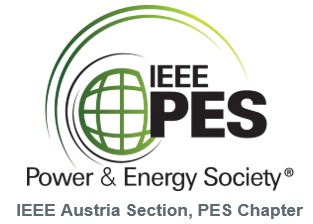 The Power and Energy Society (PES) Chapter Austria connects professionals from Austria with the PES and IEEE worldwide network of electrical and power engineers. Since our energy system is evolving towards a more heterogenous, decentralized and more flexible grid, all related engineering and science disciplines are working together to bring "More Power to the Future".
Value Proposition
Learning new skills and technologies and gain information from others through conferences, committee participation, webinars, etc.
Drive and understand standards and key technical issues
Enabling members to build a network of professional colleagues for fast access, advice and problem-solving
Gain and enhance mentoring, management and other professional skills. 
Topics and Areas
Power system related topics like
Analytic Methods for Power Systems
Electric Machinery
Energy Development and Power Generation
Energy Storage and Stationary Battery
Insulated Conductors
Power System Instrumentation and Measurements
Power System Operations, Planning and Economics
Power System Planning and Implementation
Power System Relaying and Control
Substations Committee
Surge Protective Devices
Switchgear
Transformers
Transmission and Distribution
Smart buildings, loads and customers
Intelligent Grid & Emerging Technologies
Marine Systems
Wind and Solar Power 
Smart Grids
Especially in the emerging technologies and intelligent grid the PES community is very active. From dedicated conferences to journals and to IEEE Smart Grid initiative.
Activities
The following activities have been organized/hosted by the chapter during the last couple of years:
The following activities have been supported/co-hosted by the chapter during the last couple of years:
Your Participation
We appreciate your participation and volunteer work! From joining meetings, organizing events and technical tours to sponsoring - everything is welcome which helps our profession to fulfil its vision: "More Power to the Future". Get in contact with our officers if you have and question! You may also look at our LinkedIn page for further information.